Integration settings
Integrations connect a CRM or application with the telephone platform.
Incoming or outgoing telephone numbers are matched to a contact record in a CRM.
This enables features such as Contact Popping and Address Book Search.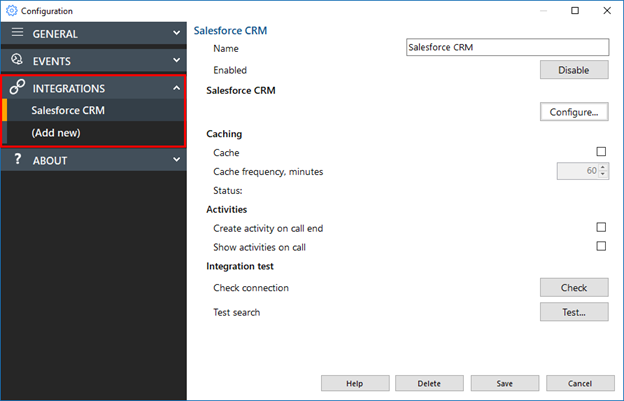 Select "(Add new)" to add a new CRM integration:
Choose the desired application from the list, and select "Set":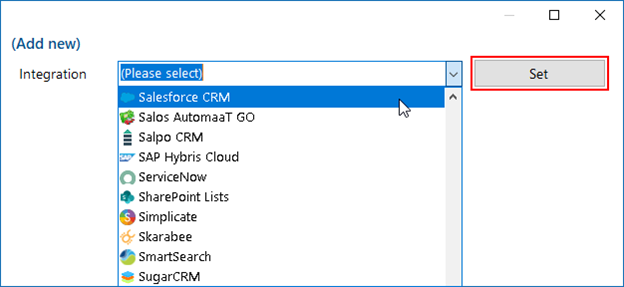 *NOTE: Only Standard Integrations will appear in the list. Other applications or "Controlled" integrations require an unlock code.
Click here to search for a supported integration, or to request a new one.
Select "Help" to open the Integration guide: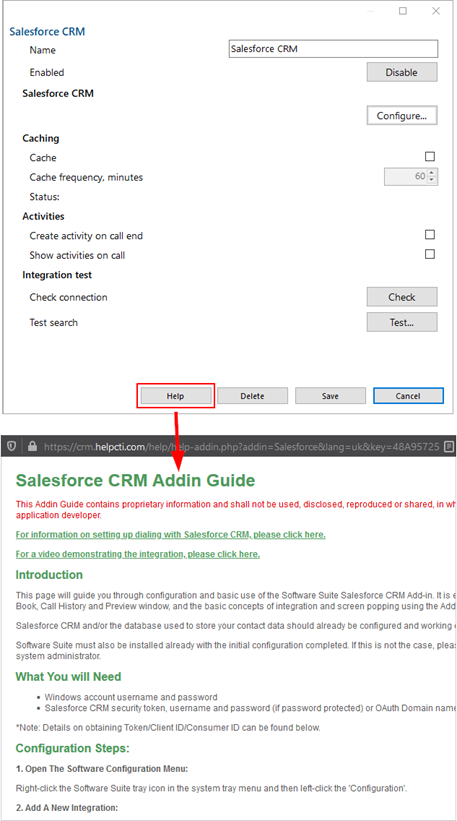 The Integration guide contains step-by-step configuration details: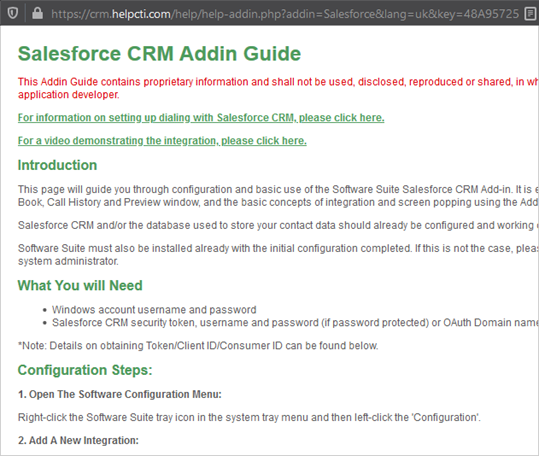 After completing the configuration steps from the Help Guide, select Save: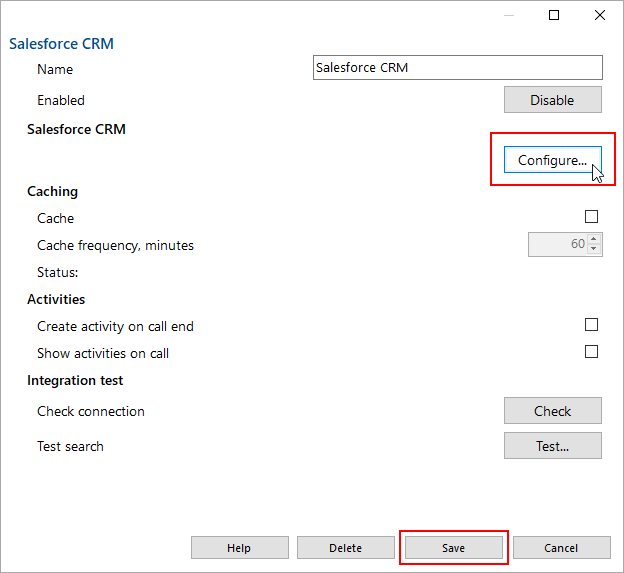 *NOTE: Please refer to the Integration guide specific to your application or CRM. Specific features may vary depending on the CRM or application.
Check the connection status of the integration: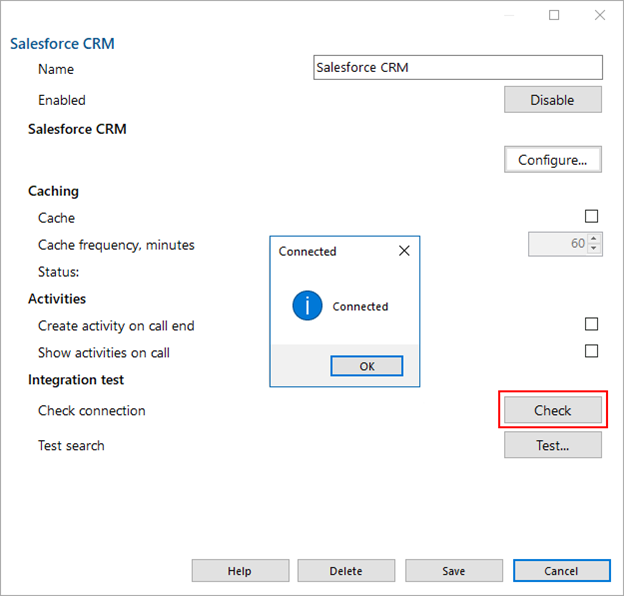 Test search by selecting "Test", enter the contact number, then select Search: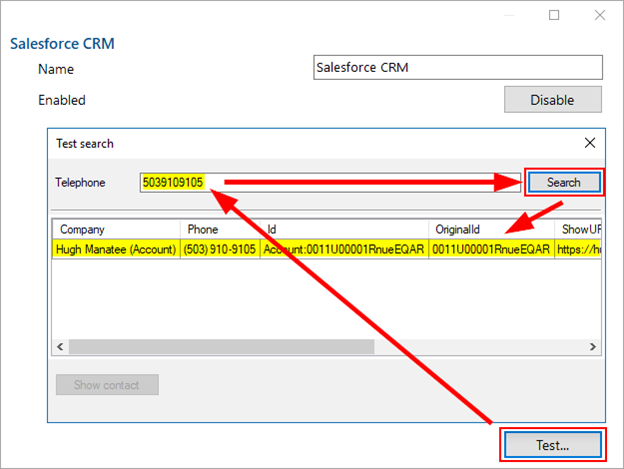 *NOTE: Test search may be unavailable with certain CRMs or applications.
Select Delete to completely remove the Integration: