Tray menu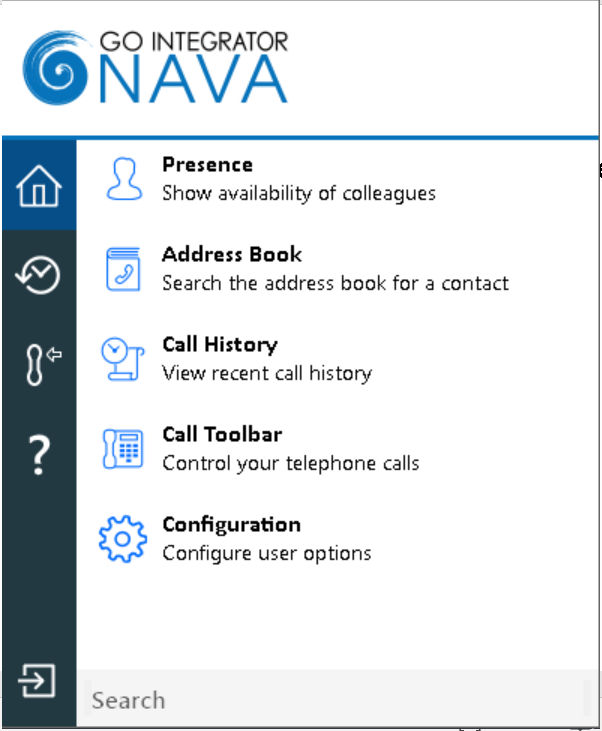 Right-click the green Go Integrator Nava Client icon to access the tray menu:

NOTE: Drag and drop the tray menu icon to the taskbar to make it permanently visible:



A green icon indicates the phone is 'on hook' (waiting for a call).

A red icon indicates the phone is 'off hook' (on a call).
A flashing yellow icon indicates the call is 'held' (call is on hold).
Menu

Selecting the home button brings the main menu functions back into focus: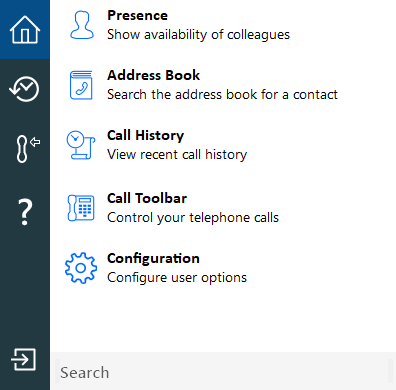 Related topic:Telephony settings
Help

Selecting a topic opens online help in the default web browser: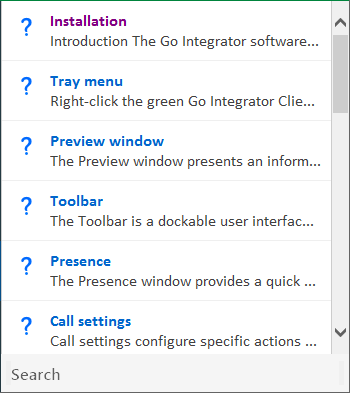 *NOTE: The search function can be used to search the online help documentation:

Recent calls

View the most recent calls. Recent calls can be dialed by selecting the phone number: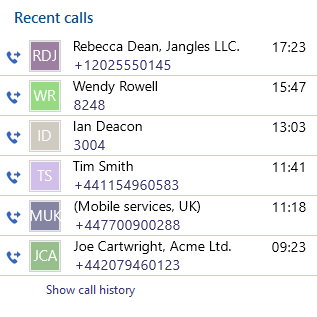 Preferred Device

Select the preferred device from the drop-down menu: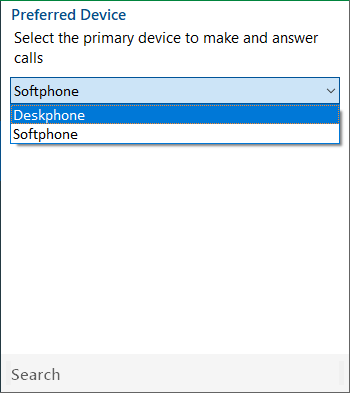 Search
Search for a number or contact name directly from the Tray menu: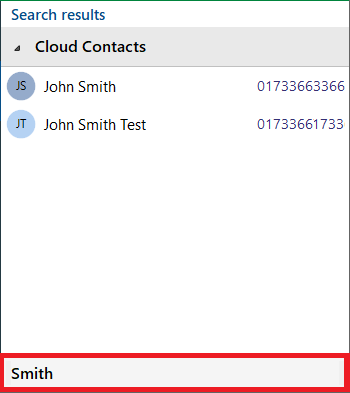 NOTE: Selecting a phone number in the search places an outgoing call.
Exit

Use the Exit button to Log out, or Exit Go Integrator: